One economic system dominates the world. But there's more than one kind of capitalism.
v
Read the Article...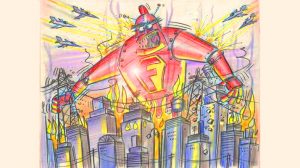 Robotics or fascination with anthropomorphism
By Branko Milanović Recent discussions about the "advent of robots" have some rather unusual features. The threat of robots replacing humans is seen as something truly novel possibly changing our civilization and way of life. […]
Read the Article...